Word of Life
Ministries
Pastor Kevin Perry
Co-Pastor Natalia Perry
3819 Speedway Cir
Knoxville, TN
(865) 546-5667
Email: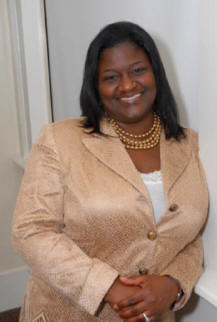 Natalia Perry Ministries
"Praise Gets God's Attention; Worship Causes Him To Respond"
Elder Perry is bold, strong, and steadfast in the faith, and she is like the Prophet Isaiah, when the Lord asked, "Whom shall I send," this Prophetess answered, "Here am I, Send me."
God has put His Word in her mouth, entrusting her with the authority to proclaim it. Fearlessly and candidly, she speaks what is commanded. Serving as Co-Pastor along side her husband, Pastor Kevin A. Perry, Elder Perry has been an example of strength to those without a reason to stand. Armed with a testimony and the power of her voice, she has planted herself, like a tree by the water, on the Word of the Lord.
Because she believes that life and death are in the power of the tongue, this great woman of God has built her foundation on the rock of confession. She has always provoked, and will continue to provoke, the people of God to speak their way out of their past into their destiny.
Lady Natalia Perry is not about being a personality, she is the same woman, with the same beliefs, behind the pulpit, behind the scenes, and behind closed doors. Her life's banner bears the message of holiness. She lives the importance of walking in the Spirit and in Truth. Because she knows first hand the power of spiritual birth, she has become a spiritual mother for many and a midwife in the ministerial delivery room for still many others.
Through this vessel, the voice of God has called countless fainting and dying saints back from the grave of an inward death. By the anointing and the leadership of the Holy Spirit, she has fed the hungry soul and restored it to health. She is a woman of the front line, she is a woman of destiny, and she is a woman of purpose. She is Elder, Co-Pastor, Prophetess, Mother, and the one and only Lady Natalia Perry!