Word of Life
Ministries
Pastor Kevin Perry
Co-Pastor Natalia Perry
3819 Speedway Cir
Knoxville, TN
(865) 546-5667
Email: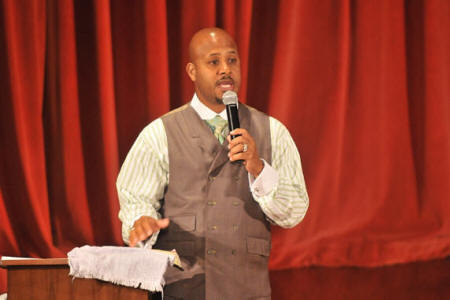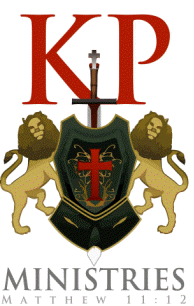 Pastor Perry accepted the call into the ministry in January of 1998 and was ordained in June of 1999 through the Biblical House of God Board of Bishops. In 2002, he was led to further his education in Biblical Studies and graduated in 2004 with a Masters Degree from Minnesota Graduate School of Theology through the Logos School of Divinity. He serves on the Board of Directors for the Boys and Girls Club in the city of Knoxville.
As a Pastor and Shepherd ordained of God; Pastor Perry is raising up an army of believers. He is not afraid to launch into the deep challenging believers to step out into the unfamiliar and grab hold of what God has ordained for their lives. By teaching the faithful and interceding on behalf of those without their divine purpose, he is a guard and a watchman on the wall. Praise, worship, mercy, love, and strength go before him into the battle.
Through many programs such as the Victory over Violence Parade and the Annual Biker's Rally, Pastor Perry has made himself available to the community because he understands that in order to build the Kingdom of God you have to meet all God's people where they are.
As a yielded vessel he seeks to guide the wandering soul back into the Kingdom of God. Therefore with Godly affection, he guards those whom he has been given to tend. In honest authenticity, Pastor Perry conducts himself on a firm adherence to both spiritual and natural integrity, exemplifying a true leader.
As a revealer and communicator of divine truth, this Apostle is on a mission to love, instruct, and develop the Body of Christ through the Word of God. One of the greatest burdens on his heart and life is to seek out and to call in the men of God, bringing them back to their rightful place. Instilling life and energy by filling them with strength of purpose, he is encouraging them to take back their dominion. Yet, Elder Kevin Perry is not just calling those men already inside the church walls, but he is going beyond the boundaries, into the streets to find and touch men from every walk of life, be it honorable or dishonorable. Through an Evangelistic mandate, Pastor Perry's outreach and evangelism ministry has touched men, women, and children all over the city, transforming their hearts and minds to bring about change. He is a servant of the Most High without prejudice as a result of the power in his very own testimony.
Pastor Kevin Perry along with his lovely wife of twenty years, Co-Pastor Natalia Perry, have been ordained by the Lord to impart restoration into broken marriages. Together, they speak life to dying relationships between husbands and wives who feel that life in the word of God is out of reach. Pastor and Lady Perry are living examples that having faith in God really works. They are proudly parenting LaReke and Nekevia, and are proud grandparents to Keyland, Kennadi and Laila.
As father, husband, friend, elder, evangelist, apostle and spiritual life-changer, Pastor Kevin A. Perry continues to be a light in a dark, dying world always knowing and believing that no situation is too hard for God. Through all that he has overcome and is yet to conquer, Pastor Kevin A. Perry shall always be "Greater Than"

Wednesday Evening Prayer: 6:30 P.M.